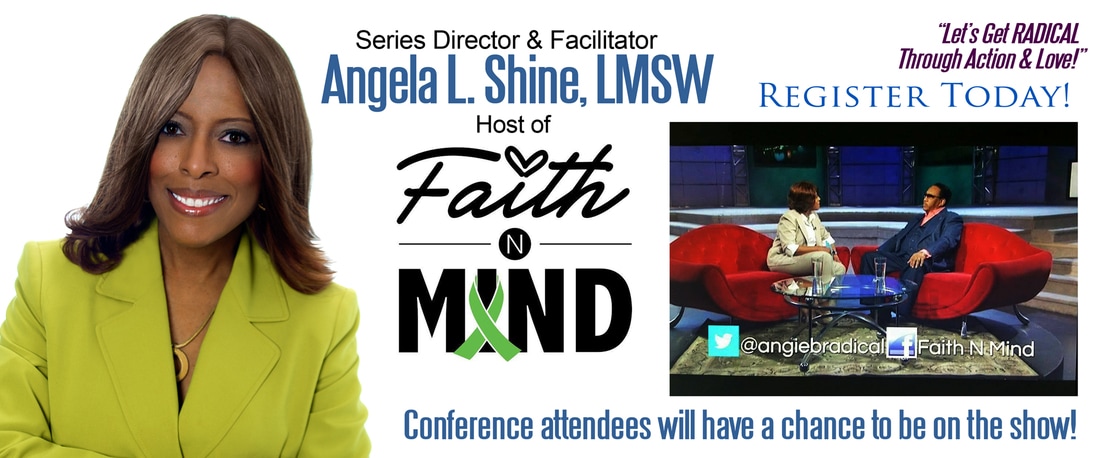 ​ REGISTRATION FOR THE
​INTERFAITH MENTAL HEALTH AND WELLNESS SERIES IS CLOSED.
​
THANK YOU FOR YOUR SUPPORT AND
​ WE'LL SEE YOU SOON!!


​·




---

Times are forever changing, even within many interfaith organizations and their communities. However, interfaith organizations continue to play an intrinsic role for the country's healing process and calls for solidarity. The beliefs, practices and attitudes of these historic organizations are intertwined within the fabric of America, offering a beacon of hope, faith and love for many Americans, including Millennials, Generation Xers, Baby Boomers, and senior citizens. Still, over the last several years, the dynamics and trends of interfaith organizations have shifted, due to various changes in our society. But regardless of how times are changing, it is important for interfaith organizations to answer the CALL FOR ACTION. BE PREPARED and READY to meet people where they are, in order to minister to the WHOLE person — the MIND, BODY and SPIRIT. SPREAD YOUR ARMS and welcome all persons needing guidance, whether in a congregational setting, outreach ministries or the whole community.

​Angela L. Shine, LMSW, is CEO and founder of Radical, Inc., a 501(c)3 organization based in Columbus, Miss. and Nashville, Tenn. A highly-respected mental health professional, Shine specializes in working with faith-based organizations and under-represented communities. Her organization's mission is to serve as a nationwide network to promote mental health awareness and address social issues by supporting community organizations with resources, strategies and research. "Lifelong Solutions for a Mentally Healthy America" is the organization's vision as it seeks to collectively work with communities, faith-based organizations, and other stakeholders on local, state and national levels.

She is also the creator and host of the national talk show, "Faith N Mind," a social outreach program of Radical, Inc., which discusses mental health awareness, featuring a round-table of experts. "Faith N Mind" is an informative talk show for the mind, body and spirit, and can be seen in the United States and Canada on The NOW Network at 4:30 p.m. EST every Saturday.

Shine is a 20-year veteran and ambassador of community organizing, using her academic skills and creativity to "make things happen." She has worked with numerous national initiatives, which afforded her an invitation to the White House for the Community Action Partners Summit.